Anthrax - Brand New Song Online
A brand new track "Fight 'Em 'Til You Can't" has been made available to stream online at this location:
http://soundcloud.com/nuclearblastrecords/anthrax-fightem-til-you-cant
If you would like to download the mp3 of the song, then visit
this location
and enter your email address.
"To all of our friends around the world:
Anthrax fans are the most loyal fans ever. You've been waiting a long, long time for us to release new music. With Joey back in the band, we know that the anticipation is really high, and we love you for that.
So, as a way for us to say THANK YOU, we decided to make our brand-new track, "Fight 'em 'til You Can't," available as a free download, giving all of you a taste of what's to come on our first new studio album in eight years - "Worship Music" that will be out September 13.
Thank you for sticking with us my friends and now join us on this zombie killing thrill ride we call "Fight 'em 'til You Can't."
BANG YOUR HEADS!!!" - Scott, Charlie, Frankie, Joey & Rob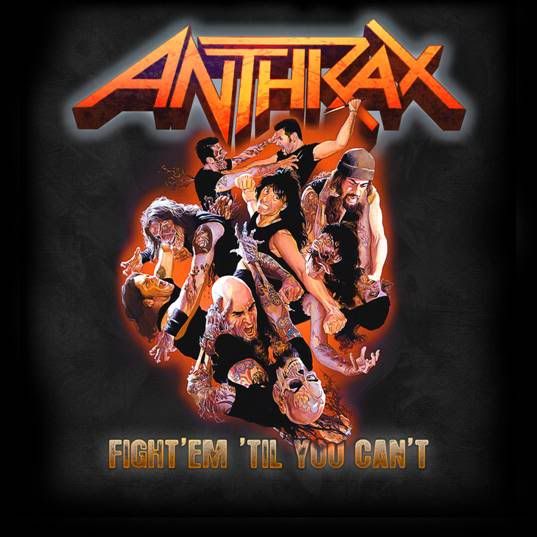 Comments page 2 / 2
Iron Nostarion
Maiden Whore
ryche76

Posts: 40
From: Australia
JÄY
Metal slave
Kingface
Mattybu
John Sandman
BitterCOld
waltesobchakheit
21eight
trendkill-
Earthbound
Warman
Erotic Stains
Angelic Storm
Melodious
John Shock

Posts: 500
From: Portugal
Valentin B
Iconoclast
Daggon
Underpaid M.D.
Hits total: 5712 | This month: 4