Ulver - Stream Entire New EP, Debut Another Video
Just days ago
, avantgarde outfit
Ulver
announced that they would release a new EP called
Sic Transit Gloria Mundi
and now it has officially been released on Bandcamp. You can stream the entire piece of music here. The EP is now available digitally with a physical release expected later. The Norwegians also released a new video for the tune "Bring Out Your Dead" and you can watch that below as well.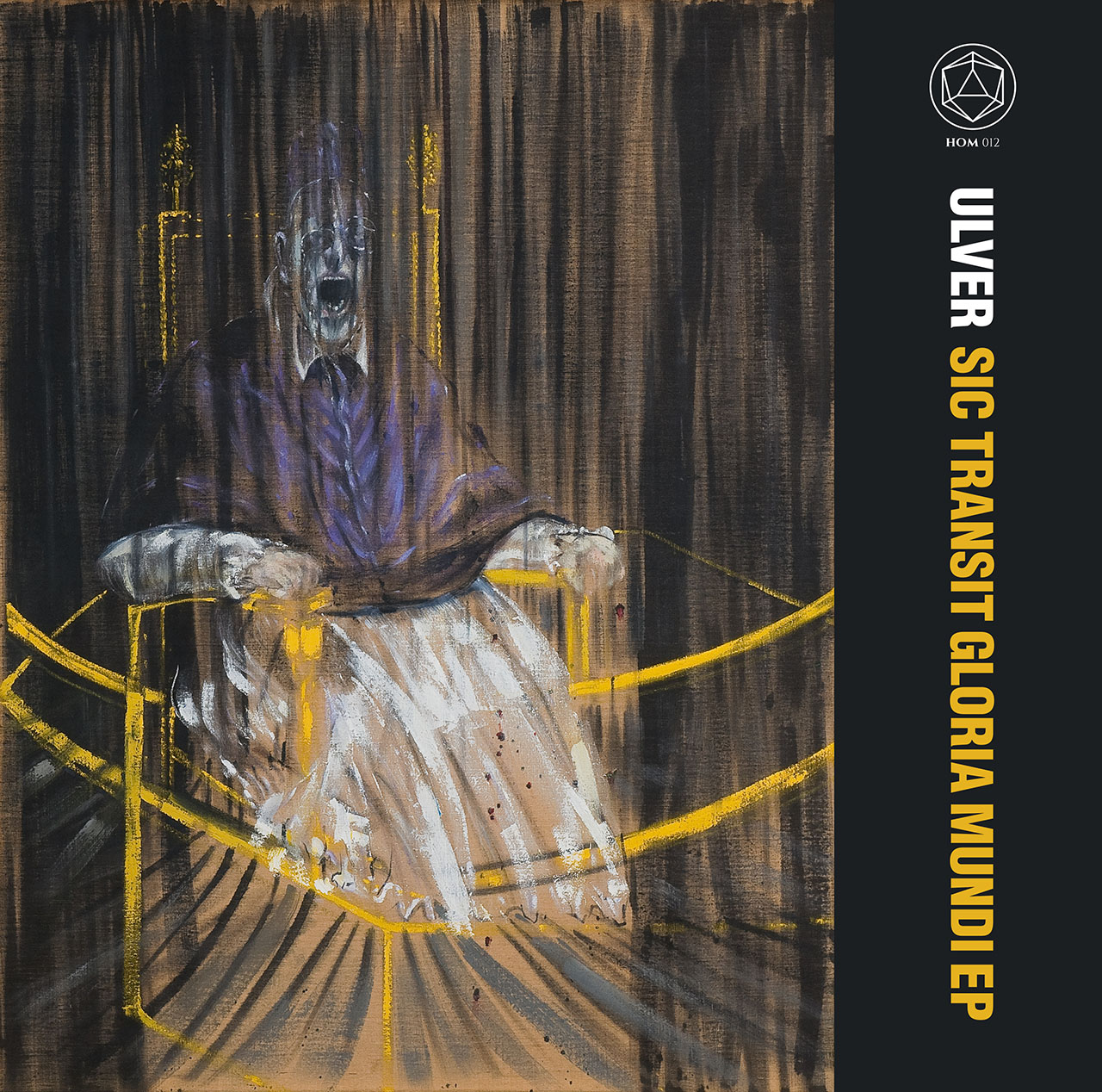 Tracks:
01. Echo Chamber (Room Of Tears)
02. Bring Out Your Dead
03. The Power Of Love (Frankie Goes To Hollywood cover)
About the new release, the band said: "The sad remains from our Caesarean banquet. Two songs we kind of left on the drawing board but resumed work on this summer. Additionally, a cover of a childhood favourite - one we actually started some twelve-thirteen years ago - from the time we first started thinking about making 'pop' music. This EP was finalized in our new studio in the old town of Oslo in September, and sent off to Youth's (Martin Glover and Michael Rendall) in London in October, for imperial sound quality. Mastered this week by The Bricoleur.
"Cover shows Francis Bacon's Study After Velásquez's Portrait of Pope Innocent X (1953), used with kind permission of Des Moines Art Center. Design by Paschalis Zervas, +wolframgrafik.
"Thanks to David Hall and Vivek Venkatesh for their wonderful work on videos to accompany these two new songs, using footage from our concert at Labirinto della Masone, Italy, June 3rd. Also in order is a big shout out to Birk Nygaard, BN Visuals, for his general laser dementia and documenting this special occasion. Birk will join us on the road this November, and we hope to see some of you out there. Also with us, as usual, best FOH in the West, Chris Fullard.
"A physical version is likely later. There's simply no time to prepare one right now, as we have a tour to get ready for. But please keep an eye on the House of Mythology. The
Sic Transit Gloria Mundi
EP is available from us on Bandcamp now. Spotify, iTunes, etc. in a few weeks or so, depending on industry bureaucracy. Please spread and share at will, we don't have the patience to wait for the music machine hubbub. This is the age of the internet, innit? Thank you for listening."
Hits total: 1367 | This month: 7