A Pale Horse Named Death - Share New Record Details
Six years after releasing their latest album,
Lay My Soul To Waste
, the New York gothic doom metal quintet
A Pale Horse Named Death
(like the pale rider in Clint Eastwood movies) are returning with
When The World Becomes Undone
that will be released on January 18th, 2019 via Long Branch Records/SPV GmbH. The new single "Love The Ones You Hate" is coming out on November 16th, 2018.
"It's our signature combination of seemingly depressing and dark musical tones with unexpectedly pretty melodies," affirms Sal Abruscato. "There's a hypnotic phenomenon that happens when you take super heavy riffs and add a harmonic sensibility. It allows you to drift off and zone out."
The new album was mastered by Maor Appelbaum (
Faith No More
, Meat Loaf, Yes,
Sepultura
,
Halford
, etc.) at Maor Appelbaum Mastering while the artwork was once again created by Sam Shearon (
Rob Zombie
,
Fear Factory
,
Cradle Of Filth
, etc.).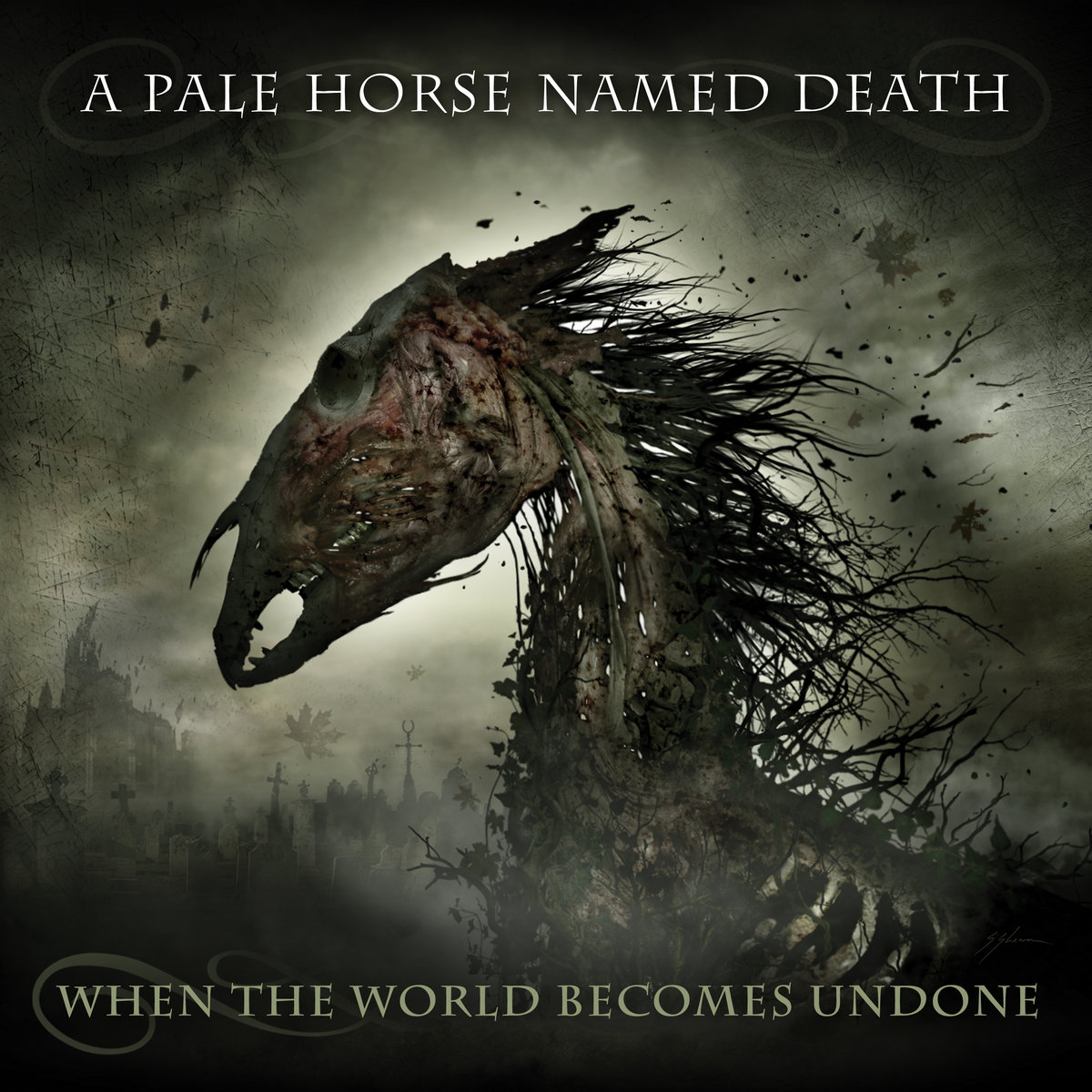 Tracks:
01. As It Begins
02. When The World Becomes Undone
03. Love The Ones You Hate
04. Fell In My Hole
05. Succumbing To The Event Horizon
06. Vultures
07. End Of Days
08. The Woods
09. We All Break Down
10. Lay With The Wicked
11. Splinters
12. Dreams Of The End
13. Closure
Comments
Hits total: 983 | This month: 19