King Of Asgard - New Studio Album Ready To Be Released
4 years after the release of their last long player
:taudr:
, Nordic viking black metal masters
King Of Asgard
now announce their fifth studio album, dubbed
Svartrviðr
. The 8-song music offering will see the light on May 28th, 2021. It was mixed and mastered by Magnus Devo Andersson at Endarker Studio (Sweden). The first taste of the
Svartrviðr
, 10-minute long opener "Frôðr", is available for streaming in the form of a lyric video.
Album tracklist:

01. Frôðr
02. Rifna
03. Hæimr
04. Kvikr
05. Ammobiærg
06. Svartrviðr
07. Harmdauðr
08. FæigR
Lyric video created by Jimmy Johansson
"The first single of our forthcoming album
Svartrviðr
is called "Frôðr". It's a typcial
King Of Asgard
tune in classic epic length and with all our traditional ingredients",
remarks bass player and spokesman Jonas Albrektsson
. "The song represents our sonic vision of a sacrificial ritual, a glimpse of an ecstatic trance through a one-eyed point of view. The Old Icelandic word "Frôðr" means a 'sage' or a 'wise' a as noun. We give sound to the myth of the threefold death and self sacrifice through which the god Óðinn finds the runes while hanging from the world-tree, pierced by his own spear. It is a symbolic suicide to gain knowledge and unlock secrets. In order to visualise the sound of "Frôðr", we recruited Jimmy Johansson from Super Lino Puro Productions, who provided brilliant images to the lyrics of "Frôðr" that now flicker in front of your eyes. Enjoy!"
Artwork & layout by Mattias Frisk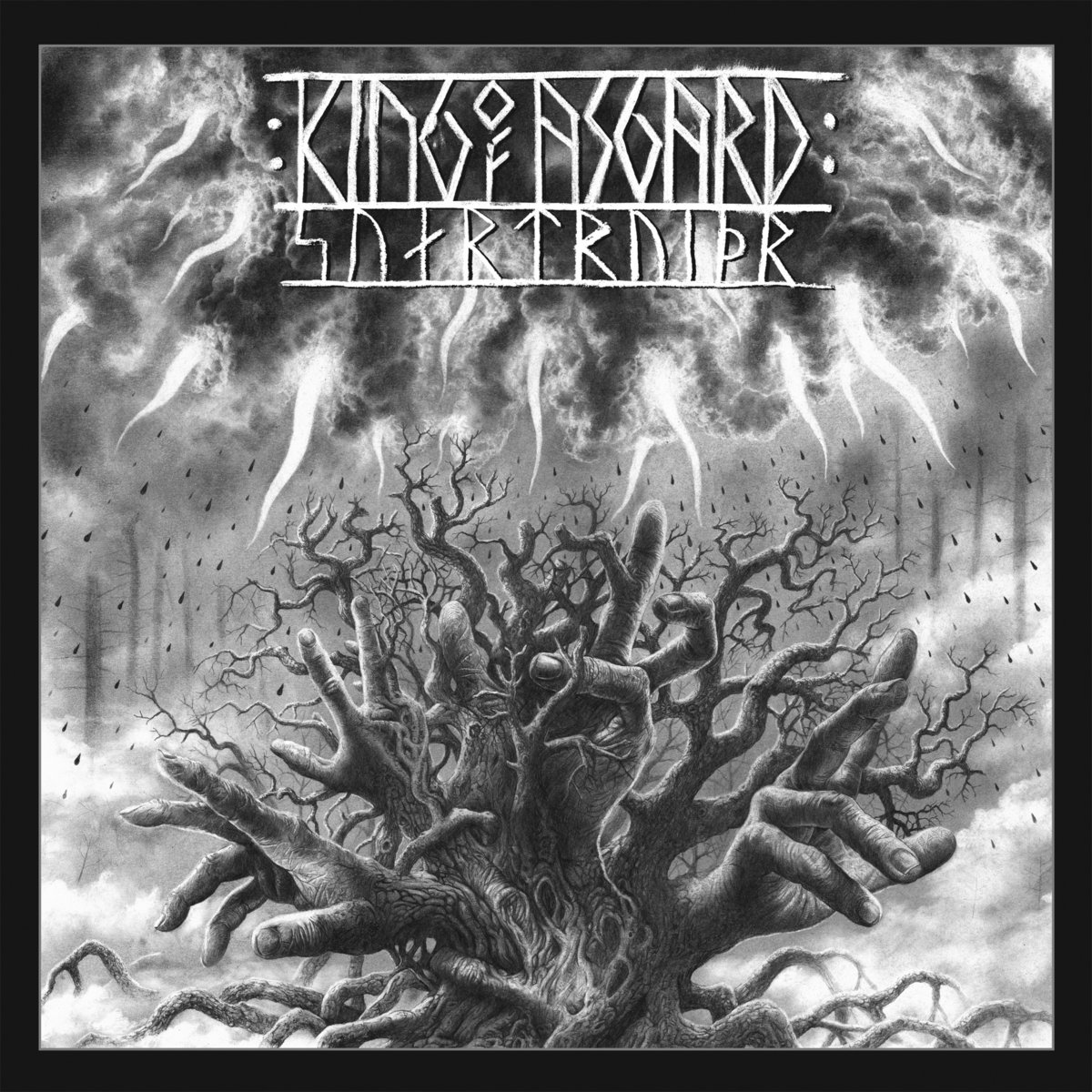 Comments
Hits total: 594 | This month: 56