Ironflame - New Album Announced
US power metal band
Ironflame
, led by all-around musician Andrew D'Cagna, announced
Where Madness Dwells
as the official title of the next full length effort. Due on July 1st, it will be released by High Roller Records on CD and digitally. Give a listen to the first preview tune, "Kingdom Of Lies", via YouTube.
Comments Andrew of the new outing:
"The biggest difference between this and our previous albums is definitely the lyrical concepts and the overall atmosphere of the album. Until now I usually wrote about epic themes and the lyrics were based much more on fantasy. This album is much more personal lyrically and deals with subjects based on reality. I wrote the album at the beginning of the pandemic. My best friend had just lost his battle with cancer and the country's political climate was in a very volatile state. I chose to write about the things that were happening around me instead of the usual epic concepts. Until recently I had not really put a lot of focus on the lyrics for
Ironflame
. For the first few albums I would usually just come up with the lyrics for songs as I was recording them. I really feel like I have matured and grown as a lyricist on
Blood Red Victory
and I think the lyrics on the new album are my best work so far."
Tracks on the album
:
01. Everlasting Fire
02. Under the Spell
03. Kingdom of Lies
04. A Funeral Within
05. Ready to Strike
06. The Phantom Flame
07. A Curse Upon Mankind
08. Where Madness Dwells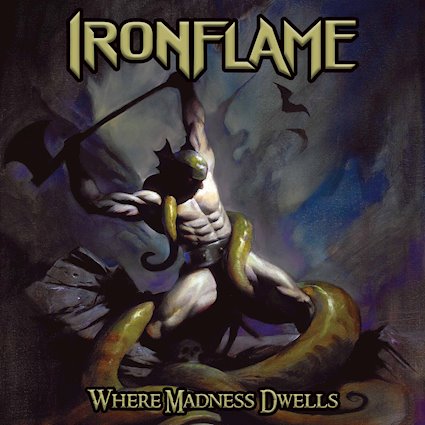 Comments
Hits total: 278 | This month: 278