Voting Abuse, MS, and YOU!
So you want to be a Stormtrooper and check peoples darkest habits in an effort to report Votecriminals to your local Moderator. Here are some thoughts on the scoring system and tips on tracking down Votecriminals.
Listen up, maggots. I've been doing this far longer than you, and to much greater extent than you can imagine. I've nuked tens of thousands of votes, banned hundreds upon hundreds of multis, and have been keyboard smashed at in response with curse words, strings of cursewords I didn't think possible for my efforts - and I am, and curse like, the proverbial drunken sailor. I wasn't given the title Duke Nukem for nothing.
I'm going to lead with the biggies.
I DON'T GIVE A FUCK ABOUT YOUR INTERNAL VALUE SYSTEM.
Metal Storm has a set ranking system. A nice, easy ten digit scale.
1 is
Lulu
. 6 is average. 7 is good. 9 is excellent. 10 is
Om
, etc.
Thus scoring an album a 7 is not insulting. It's a compliment, believe it or not. No shit. I've lost track of the number of posters here who have been insulted when a reviewer scores an album in the low to mid 7's.
"It's an insult to the artist!" they cry. Usually this repeated and the reviewer's objectivity called into question when they try to explain the score, as if the review itself doesn't reveal some of this.
I reviewed a release for
Project Pain
, a Dutch thrash band. Scored it in the lower 7's. The same score that has spawned rantings about disrespecting musicians. How'd Guido respond? He facebook friended me and we've stayed in contact since. We aren't best buds, golfing every Saturday, but if I were ever in his neck of the woods, or he in my corner of the jungle, you can bet we'd meet up for some chorizo y cerveza.
No shit.
No need to get worked up about "low scores".
Most albums should fall in to the 6-7 range, leaning towards 7 given predilection of people to primarily listen to music within their interests. I.E. my average vote is a tad higher because I primarily listen to black, doom, and sludge and try to avoid power.
The problem is we have endemic grade inflation here.
When somewhat better than "good" is "insulting" it means we have a slew of users who you could blindfold, turn loose in a metal record store for 30 minutes, and everything they grab would be an 8+.
As a result, when the failures who love albums to the point their feelings are hurt if they aren't number 1 on our "Top 20 of 20XX" chart, go nutso, hurling more 10's than the Dude, Walter, and Donny on any given night at the bowling alley.
We have people who rate albums higher than they think they should be because it's score isn't to their liking as other people didn't enjoy it as much and vote it lower.
We have the Sandbag Brigade, not only scoring their favorite albums 10's, but also blowing up other albums left and right with 1's to sink those album ratings.
Even worse than all of these people are the multis, who create 17 different accounts and pretty much vote identically with each of them. These people also think they are clever by spreading the mutli-account countries around, so they show USA, Germany, Costa Rica, Belgian Congo, and Strongbadia.
Protip: an ip check reveals all. We gonna find you. We gonna find you. So you can run and tell that, homeboy home home homeboy. ? So dumb so dumb so dumb.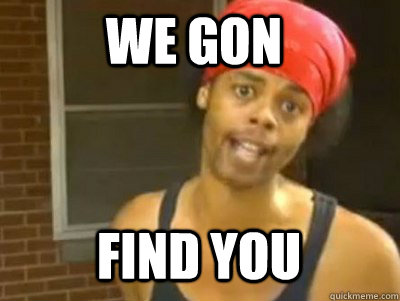 So in the end, I'm not even sure why anyone really cares about MS scores as a collective whole. It's all a sea of inflaters, multis, sandbaggers, etc. People complain about reviewers scoring albums - at least they take the time to pound out 300 words or so on why an album is good/bad/ok? Rating is the ultimate of lazy, just click a box.
What I've learned is to never trust any album score (having been burned on mediocre albums that 32 people said was a 10 when a 7 was generous), just find people with tastes similar to your own if you want an assessment. There are probably only 15 people still active on MS that I truly trust for ratings. That's about it. This is the result of common tastes, conversations, and mutual appreciations giving me a fairly good idea that if they think highly of something, odds are it's worth the time.
Random user saying "this is the best/worst album ever" doesn't mean shit.
So I've ranted. There is no spoon. The cake is a lie. And ratings are just pixels.
If, after that diatribe, you are still interested in hunting down Votecriminals, here's my thoughts on how to find them (and not waste my time):
1 - Superfan!
It's not vote abuse to cast a shit ton of 8's, 9's, 10's - particularly if they form a curve which sees more 9's than 8's and 10's combined. It just means dude is an inflater who overrates everything by a point.
Top heavy voting is abuse when a voter checks the 10 for each and every album a band with a decent to prolific output has released. If they think all three
Ahab
albums are 10's, not a big deal. It's feasible. However if they click everything
Iron Maiden
ever released a 10, including the flexdisk cover of "This Is The Song That Never Ends" that was released in limited run of 250 units embedded in the Bulova Watch Catalog, Fall 1997, that's abuse.
I use 2-3 bands as a basis for abuse. If three bands, each with more than a fistful (five) releases are straight 10's, big flashing FANBOI VOTECRIMINAL lights go off.
If he tosses a bunch of votes, but each artist has a split of 10's, 9's and some 8's, not an issue.
2 - Superhater!
The same as the above, only with straight 1's. If you really hated that
Bullet For My Alexandria
album so much you'd rather spend a 16 hour plane flight listening to
Supercollider
on endless loop than endure one more track of your torment, why in the fuck would you subject yourself to the rest of their discography?
I don't like
Manocheese
? I listened to one of their "best" albums. Wasn't impressed. Do you think I've gone anywhere near there 85,305 live albums or that single with the same song in 17 languages including smoke signals and braille?
Fuck.
No.
So the Superhaters are clearly abusers. And I derive extra joy (stiff nipples) from nuking these people as 90% of the time they just target the bands it's cool to mock.
3 - The Chartbuster
These are easy to find simply sorting votes by year rather than band. A couple albums with 10's, and scrolling down you see a slew of 1's handed out to other quality releases from the same year in an attempt to sandbag their ratings for that silly little chart.
There are also people who do this for the Top 200 of All Time chart. Easy to spot. The
Megadouche
fans that rate
Master Of Puppets
a 1. Sorry, it's a quality album that even if you don't like or want to deride for "playing it safe" and following the formula of "RTL", it's still quality musicians playing quality songs with quality production. I don't see how a sane person could score it below "Average". (This pretty much applies to any other album on the Top 200. They are there for a reason.)
These are also clear cut abusers.
Those are the big three. If you want to lace up your jackboots, grab your digital truncheons and dole out "street justice", that's what you should be looking for. Don't send me some poor bastard who visited the site once and clicked scores for 4 albums? unless you see that seven other accounts were created the same day with similar scores. Then send me 1 or 2 of 'em to check the IP. Don't need 'em all.
Finally - if you are going to be trying to turn in your neighbors as Votecriminals, might want to check your own voting patterns for the above. Pretty funny when someone pm's me whining about a dude dropping a few deuces on a couple releases when the informant is sporting 400+ votes and a 9.75 average.
Thanks and happy hunting.
| | |
| --- | --- |
| | Written on 06.12.2014 by |
Comments
Comments:
75
[ 1 ignored ]
Visited by:
528 users
Hits total: 11578 | This month: 1