Prostitute Disfigurement - New Album In February
Dutch death metallers
Prostitute Disfigurement
have announced their new album for this coming February. Titled
From Crotch To Crown
, the follow-up to 2008's
Descendants Of Depravity
features ten new tracks of merciless brutality. If you need more teasing, check out the album trailer below as well as the artwork and tracklist.
Recorded in multiple locations throughout The Netherlands, mixed and mastered by Yuma Van Eekelen and Bart Hennephof (also at Final Focus), the new opus promises to "deliver the band's sickest, most sadistic material yet" and will be released via Willowtip Records on February 4th, 2014.
The band says: "
From Crotch To Crown
is a mix of old-school mayhem and modern, bonecrushing, technical riffing with horrifying vocals spewed from the minds of the most sick and evil beings in history!"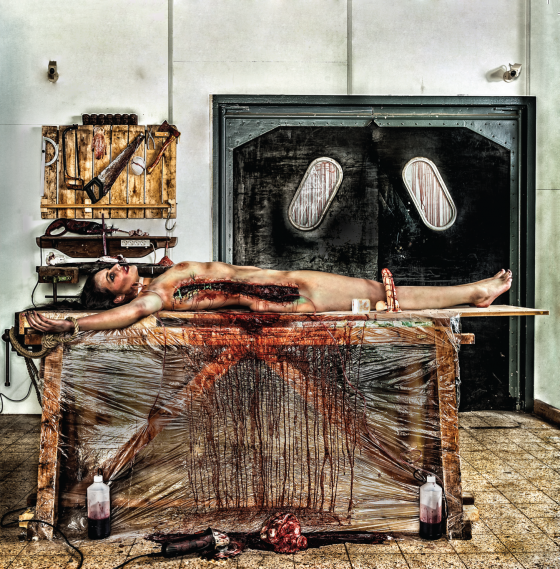 Tracklist:
01. Only Taste For Decay
02. Battered To The Grave
03. Crowned In Entrails
04. Dismember The Transgender
05. Under The Patio
06. From Crotch To Crown
07. Glorify Through Cyanide
08. Set Forth To Annihilate
09. Compulsive Beheading Disorder
10. Reduced To Stumps
Comments
Hits total: 1908 | This month: 19