Memoriam - Releasing 'To The End' Album In March
Almost two years have passed since the release of
Requiem For Mankind
, but we all know there's no standing still in the
Memoriam
camp. Their fourth studio album is entitled
To The End
and will be released on March 26th. First single comes out this coming Friday. Stay tuned.
Memoriam states about the album and the artwork:
"Back in 2015, when we first got together we all discussed what we wanted to achieve with
Memoriam
, top of Scott's ambitions was to have an album with Dan Seagraves artwork. He has now done 3.
"We are really chuffed to be collaborating with Dan, his vision and interpretation of ideas are totally unique and its fantastic to be involved in the creative process with him seeing the ideas that we have transformed into stunning images that we are proud to have as artwork for our albums. His style is second to none, so much so that using any other artist at this point would seem like a compromise, his attention to detail is incredible.
"We approached Dan relatively late in the day, (in September) as it took us a while to decide where we were going visually with the new album. Once the concept was in place we approached him to engage his services and miraculously he rearranged his busy schedule in order to complete the artwork. The design brief we provided gave him a solid basis to work from, this new album is the start of another trilogy of albums.
"The first trilogy focused on what we consider to be "the death cycle" where the central theme is the end of life of the central "king" figure,
For The Fallen
follows the coffin across a battle ravaged landscape, following death in battle,
The Silent Vigil
illustrates the lying in state and the mourning of the followers and finally
Requiem For Mankind
depicts committal to earth of the body as the "King" is laid to rest.
We decided that the next trilogy should be a celebration of the "kings" life and will focus on events that occurred whilst he was alive.
To The End
is the first album of this trilogy and features the events that led up to the scenes depicted on the first album we did
For The Fallen
. The art shows the "king" leading his troops into the last battle in which he was killed. It looks bloody killer."
Created by Dan Seagrave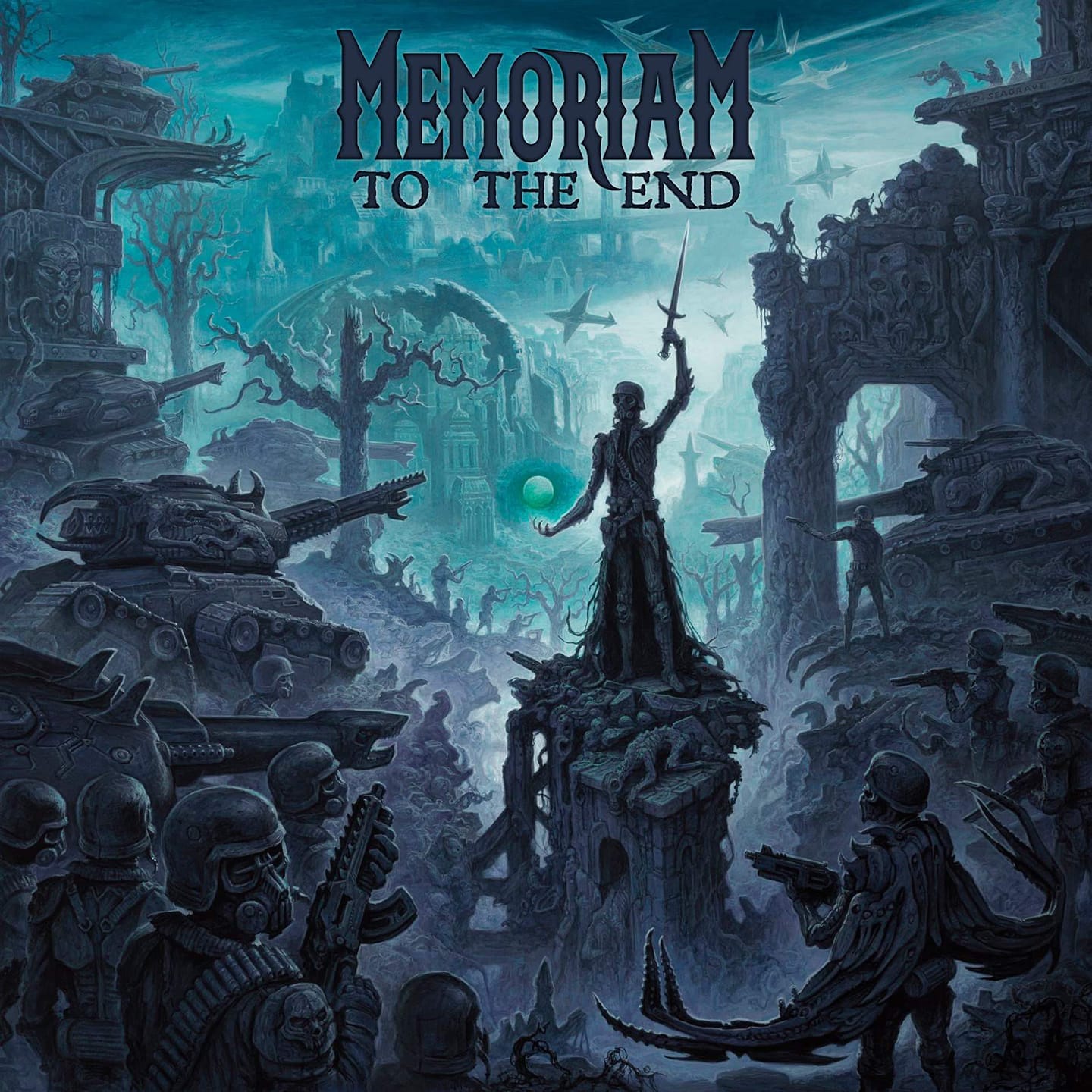 Comments
Hits total: 780 | This month: 35