Moonspell - Cancel North American Tour
Sadly
Moonspell
has been forced to cancel the previously upcoming North American tour with
Swallow The Sun
and
Witherfall
due to logistical problems. The band and their management is trying to schedule a tour in North America for 2023 instead.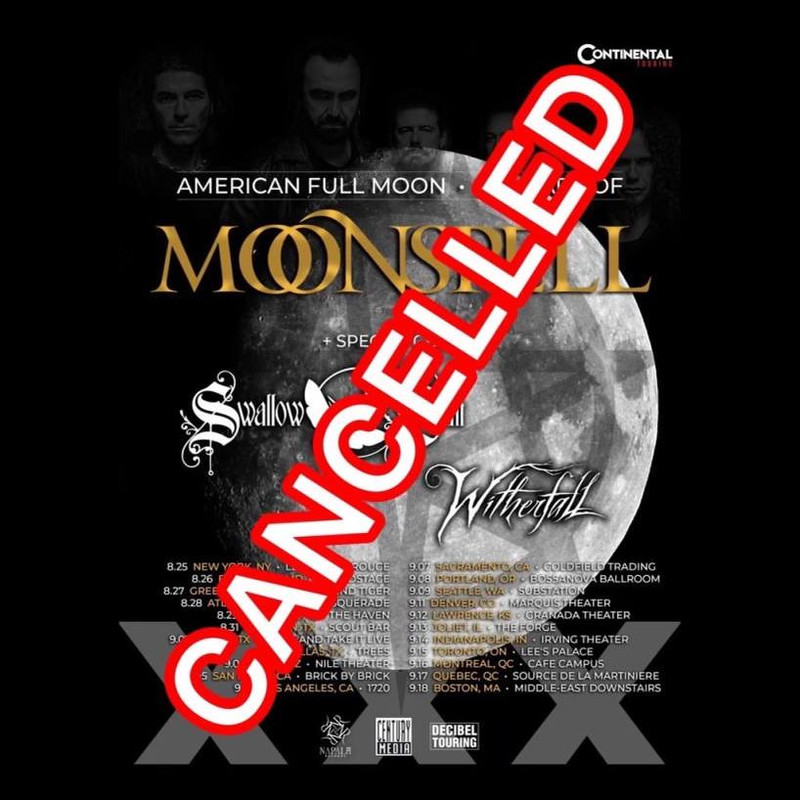 Moonspell posted the following:
"
Dear North-American fans, we have no other option than to cancel our American Fullmoon tour with Swallow The Sun and Witherfall that would start August 25th in NY and end September 19th in Boston. Unsolvable logistic and transportation problems are the cause behind this cancellation. Together with our agency, Moonspell and Swallow The Sun management tried all the options available but we have no other solution than cancelling. We thank you for your understanding and apologise for all the trouble caused. We are already working on a North-American tour for 2023. Will keep you posted. Please contact your ticket provider for reimbursements. See you under better circumstances, under the spell! Note: Moonspell will play Candelabrum Metal Fest, Léon, Mexico as a stand alone show on September 3rd.
"
Hits total: 826 | This month: 26