Dio - Dio Has Passed Away
What started as a rumour on twitter and various websites has now actually happened. Earlier in the day/night it was denied by Wendy Dio, stating that
Ronnie James Dio
was "still hanging in there", but a few moments ago the
official Ronnie James Dio website
posted the following statement:
"Today my heart is broken, Ronnie passed away at 7:45 a.m. [on Sunday] 16th May. Many, many friends and family were able to say their private goodbyes before he peacefully passed away."
The news is spreading as wildfire, the official Dio website might be down due to too much traffic.
Our condolences go out to the family, friends and fans of Ronnie James Dio. Rest in peace.
- The Metal Storm Staff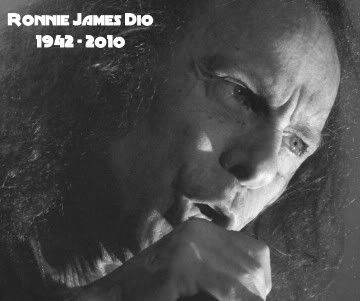 Comments page 9 / 9
Comments:
241
[ 3 ignored ]
Visited by:
1015 users
Hits total: 18818 | This month: 1