Analepsy - Sophomore Record On The Way, Details Available
Portuguese slamming, brutal death metallers
Analepsy
reveal details of their upcoming new album and follow-up to 2017's debut
Atrocities From Beyond
. Dubbed
Quiescence
, it will land in stores on May 27th on vinyl via Agonia Records. Digital/CD/MC release will be handled by Miasma Records and Vomit Your Shirt on April 15th 2022. The album was recorded, mixed, and mastered by Miguel Tereso at Demigod Recordings in Caxarias, Portugal. The cover artwork was created by Pedro Sena - Lordigan. New single and pre-orders are coming on January 31st.
Quiescence
continues the space motif from
Analepsy
's previous releases, but from a different perspective. There are no living creatures, only the deserted cosmos awaiting its own demise. The album features guest appearances from Ricky Myers (
Suffocation
,
Disgorge
), Angel Ochoa (
Cephalotripsy
,
Disgorge
),
Abominable Putridity
,
Condemned
) and Wilson Ng (
Facelift Deformation
,
Vermicular Incubation
).
Track listing:
01. Locus of Dawning
02. Impending Subversion
03. Elapsing Permanence [featuring Wilson Ng]
04. Accretion Collision
05. Stretched and Devoured [featuring Angel Ochoa]
06. Converse Condition
07. Fractured Continuum
08. Spasmodic Dissonance [featuring Ricky Myers]
09. Edge of Chaos
10. Quiescence (Instrumental)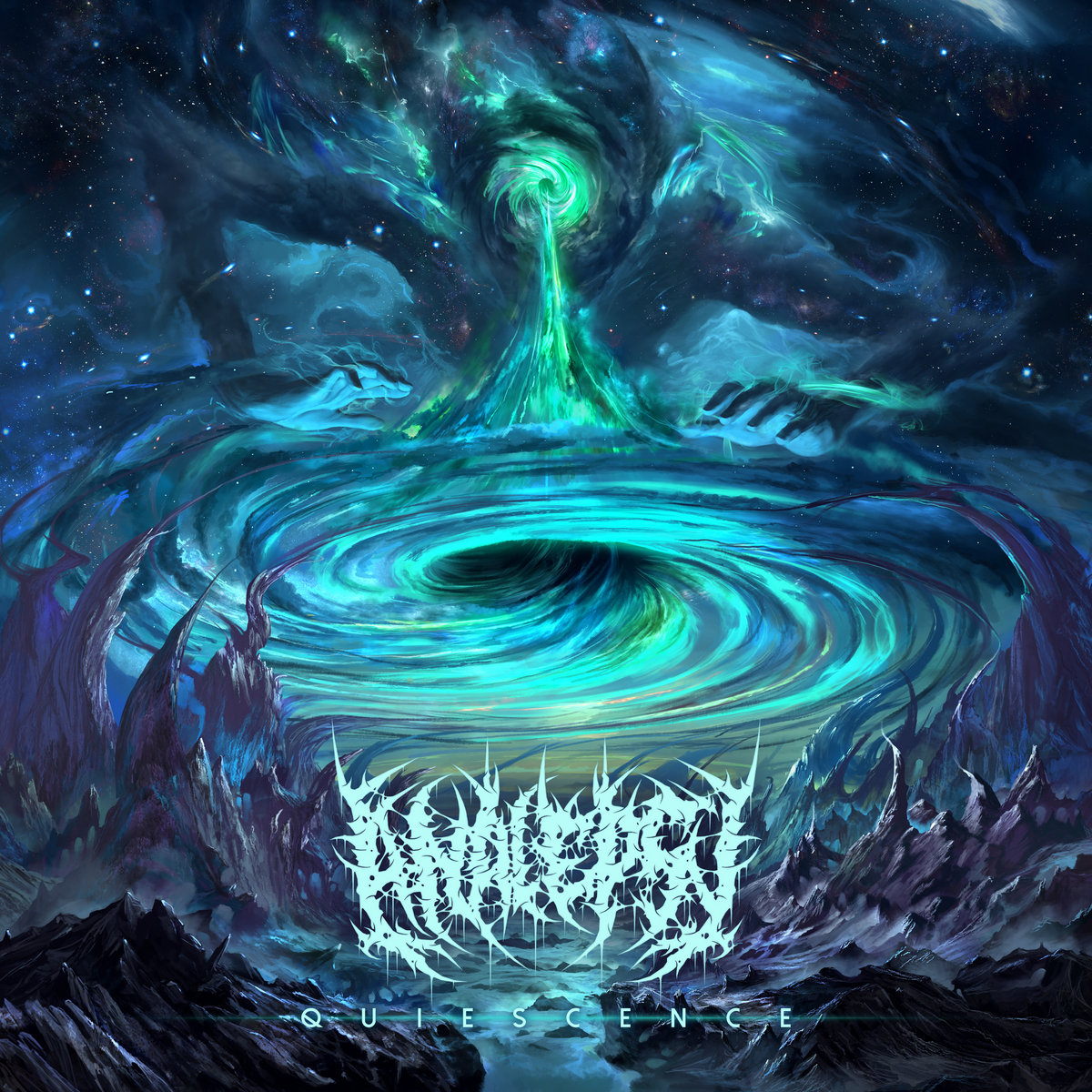 Hits total: 263 | This month: 13