The Metal Scene of Nepal
I left for Nepal on 12th of January with a bunch of my friends, a trip that had been scheduled for a while. Finally, we got some time off from our HQ and paved our way to Kathmandu (which happens to be our first stop en route to Pokhra and then back to Kathmandu). My relationship with Nepal is somewhat constrained - but I didn't know I had any connection to this country until I got a call from my mom saying "Hey, that's really nice. You know what? Your relatives live there."
Relatives?
Relatives?!
What the hell?! Glad to know I got some roots from my mom's family in the form of my cousin's sister, great aunt, maternal aunt, and many more.
My cousin's brother (whom I know nothing about) took up this initiative to introduce us to some of the Nepali rock and metal bands, himself a big fan of the scene.
I said:
He brought us to a local Nepal festival in Katmandu, and that's where my incipient research on the Nepal metal scene fired up. My research methods varied, musicians themselves to Internet browsing and, in some cases, learning more about the scene from a few friends.
Bidroha
Hailing from the capital city of Nepal, the "Land of Himalayas",
Bidroha
means "retaliation". It's a 4-piece thrash metal band formed in early 2010 with the initiation of vocalist Saurabh and lead guitarist Zantu. They're heavily influenced by the likes of
Sodom
,
Slayer
,
Exodus
,
Sepultura
,
Megadeth
, and
Evile
, and their lyrical content focuses on political sarcasm.
Bidroha
is retaliating against the social-political condition of the country.
Bidroha
has so far released 3 singles while working on their debut album.
Ugra Karma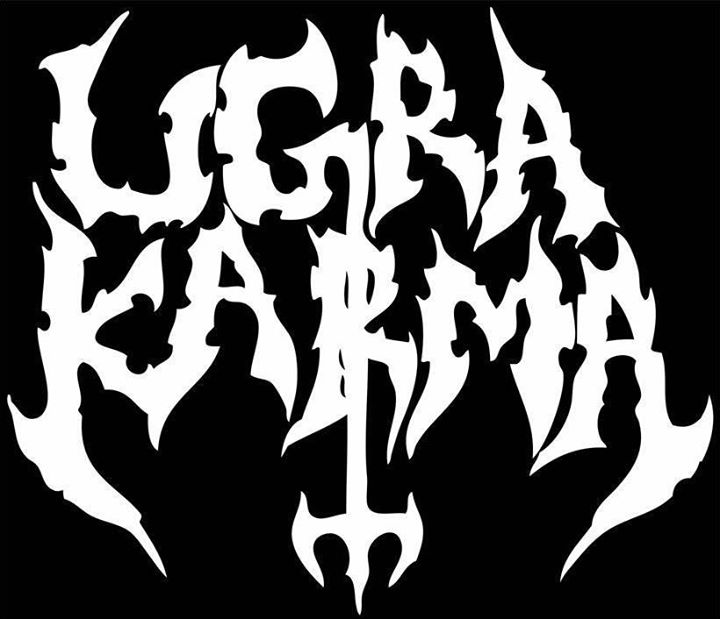 "Welcome to the official death page of
Ugra Karma
(which means "human violence") the first death metal band from the kingdom of Nepal. We're a 3-piece outfit playing old school death metal. We spit about hatred, nihilism, atheism, death, torture, gore, serial killers, etc." Stylistically and lyrically, this might seem like some banal stuff. But boy oh boy, they're damn good at what they do.
Founded in 1999,
Ugra Karma
is working on new full-length record,
Blood Mental Intitiation
, which should be released soon. To date they have released a demo.
Dying Out Flame
Formed in 2011,
Dying Out Flame
plays an extreme death metal mixed with Hindu classical modalities. They're considered to be the first Vedic death metal band. Influenced by
Decapitated
,
Nile
,
Kartikeya
, [band]Fleshgod Apocalypse[/bad],
Immolation
, and
Vomitory
, their music encapsulates Hindu music mantras, clean vocals mixed with growls, lead and rhythm acrobatics, and frequent Eastern classical breakdowns.
Dying Out Flame
is currently working on a debut album.
Kalodin
Kalodin
means "dark age", and is one of the more accessible extreme metal bands in Nepal. Formed in 2006 by guitarist Davin Shakya, his passion for the symphonic black/death metal scene is what has helped this band achieve popularity. With one full-length album,
The Bestial Ritualism of Harlotry
in the catalog,
Kalodin
managed to receive plenty of praise, even being featured in Terrorizer magazine. To prove the band's extremity, they once
burned The Bible
on stage.
Antim Grahan
Antim Grahan
means "the last day on Earth before Armageddon". They play a ferocious brand of black metal since forming in late 2003. Their debut,
The Ruin of Immortals
, was received with much acclaim, released internationally in Japan and receiving worldwide recognition. Having cemented their position in the dominating death metal scene of Nepal,
Antim Grahan
spectacularly released 5 albums. The band's debut EP,
Forever Winter
, was influenced by more somber folk music. But by the time they unleashed
The Ruin of Immortals
, they were on the death metal fence.
Underside
A dude from Switzerland left his band and met up with Avishek K.C (frontman of
E.Quals
) during a recording session at Silence Studios, forming a band called
Underside
. Formed in 2010,
Underside
is a metal band with influences from retro rock to old school thrash concocted in a completely modern way.
Well, so far I manage to dig up these talents from the land of the Himalayas. I have to say, the Nepal metal scene is growing. There is plenty of space for the country to produce interesting and undiscovered bands that haven't shown up on the mainstream metal radar just yet. But the people out here have a passion for metal, and they're bloody serious about what they do with their bands. Nepal, with its economic crisis, lack of funds and instruments, and constant power failures (they've a "rotational load shedding" where power distribution is limited, thus resulting in rolling blackouts in many areas) sets potential booming artists back on achieving their passion in life. However, the conditions are now improving.
There are a few gigs for sweaty college metalheads who enjoy mosh pits, bloody noses, stage diving, getting drunk, and of course, metal. Gigs like Nepal Death Metal Fest, Metal Mayhem, Silence Fest, Brutal Lunch Box, and Disharmony gives bands some freedom. Some of the leading platforms like
Nepfest
,
Silence Entertainment
not only push homegrown bands, also attract foreign acts like
Vader
,
Decapitated
, and
Behemoth
. All in all, I thoroughly enjoyed Nepal and its beauty. It was a really good stay. I hope to come back in future.
Subha din
(have a nice day), everyone!
Guest article disclaimer:
This is a guest article, which means it does not necessarily represent the point of view of the MS Staff.
Comments
Hits total: 8262 | This month: 39